Escape the Salon Game Level 2 Solution Or Walkthrough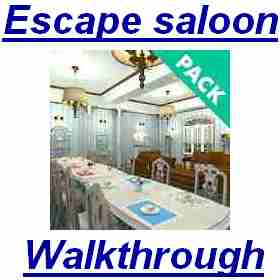 Escape the Salon Solutions Level 2 and Hint are available here.
Escape the Salon Game Playstore link is: https://play.google.com/store/apps/details?id=air.jp.funkyland.SalonSeries
About Escape the Salon Game: "This special package includes 5 + 1 escape games.
You can choose to play your favorite of 5 beautiful and easy escape games.
Find the items and solve the mysteries to escape from each room."
Escape the Salon Series Level 2 Solution:
Opinion About the Escape the Salon game: Loving these. Some are just hard enough to make you think a Lil' bit more. Keep 'em coming. I really miss funky land escape series….but I've been playing all of the salon series before…so, I wish for new escape series from funky land.
Solution Escape the Salon for all Levels :
Thank you for visiting, More Levels of Escape the Salon game can be found at: