Troll Face Quest: Horror 3 Solutions All Levels Walkthrough
Troll Face Quest 3 Walkthrough All Levels Solutions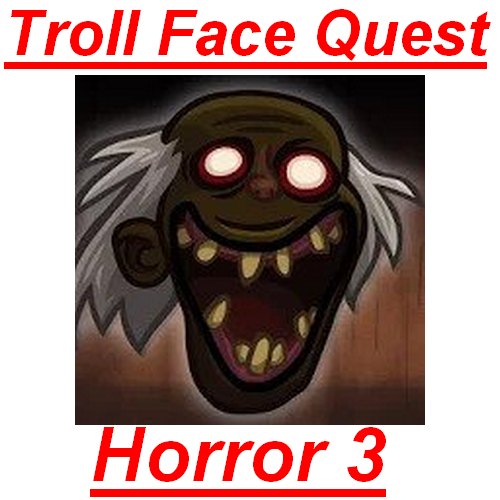 Troll Face Quest Horror 3 Solutions Game All Levels and Hints are available on one page. If you want some answers then scroll down to the page.
Troll Face 3 Game Playstore link is: https://play.google.com/store/apps/details?id=air.com.azerion.trollfacequesthorror3
About Troll Face Quest Horror 3 Game: "The horrifying, mind-bending point and click puzzles of the Troll Face Quest: Horror game is back again, in the third installment of this acclaimed puzzle series. Prepare yourself for the craziest, kookiest, creepiest adventures you'll ever experience! There's only one right answer and you'll have to risk it all to figure it out!"
Troll Face 3 Walkthrough All Levels:
Opinion About the Troll Face Quest Horror 3 game: Loving these. Some are just hard enough to make you think a Lil' bit more. Keep 'em coming. I really miss funky land escape series….but I've been playing all of the salon series before…so, I wish for new escape series from funky land.
Thank you for visiting.