Stump Me Solutions [1-140] All Level And Walkthrough
Stump Me Answers All Level Walkthrough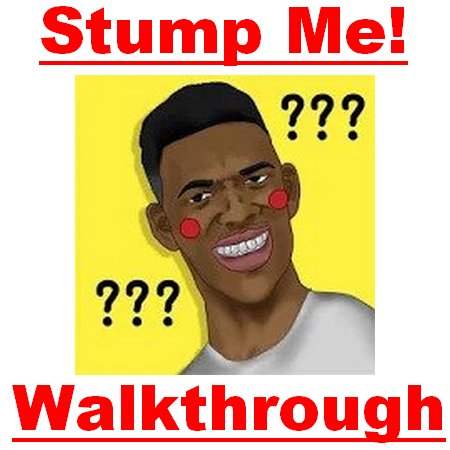 Stump Me! – Can you pass it? Game All Levels and Hints are available on one page. If you want some answers then scroll
down
to the page.

Stump Me Game Playstore link is:
https://play.google.com/store/apps/details?id=com.brainpuzzles.roperescue.physicsgames
About Stump Me Game:
"Are you smart for sure? Take this brain-out brain quest to find out if you're real genius or not! xD
Stump Me is a new addictive free brain puzzle game that full of tricky brain teasers and quiz which you can really enjoy with your friends or just yourself. Each of brain teaser in this game is unique, original and creative designed to push you thinking limit."
Bookmark This page you will need this in other levels too.
Stump Me Answer key for All Levels:
Opinion About the Stump Me game:
This game is really interesting, I can't wait till there are more levels as I have done them all! It really makes u think outside the box. THANKS, CREATOR'S 😀 oh n dunno y everyone is complaining about the "time question" enter the time using the military time it's not hard!
Thank you for visiting.