NOBODIES After Death DRILL BIT Level 1 Solution Or Walkthrough
NOBODIES Game Level 1 DRILL BIT Solution Or Walkthrough
NOBODIES After Death DRILL BIT Solutions Level 1 and Hint are available here.
About NOBODIES After Death Game: Nobodies: After Death is a puzzle adventure in which you use your wits and resourcefulness to make sure your agency's actions remain hidden. You aid them in taking out rogue members of your own ranks, who have defected with information on a bioweapon that threatens global security.
NOBODIES After Death Level 1 DRILL BIT Solution: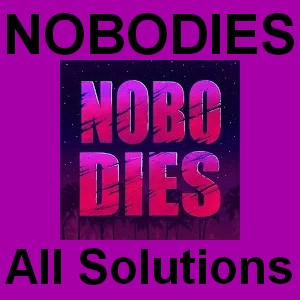 Opinion About the NOBODIES After Death games: What I loved about the 1st game was that each level had its own difficulty and understanding and crazy ways of body disposal but it was super good.
Thank you for visiting, More Levels of the Hidden Escape Lost Temple game can be found at: