New 50 Rooms Escape 4 All Level Solutions and Walkthrough
New 50 Rooms Escape: Can you escape? Ⅳ Walkthrough and Cheats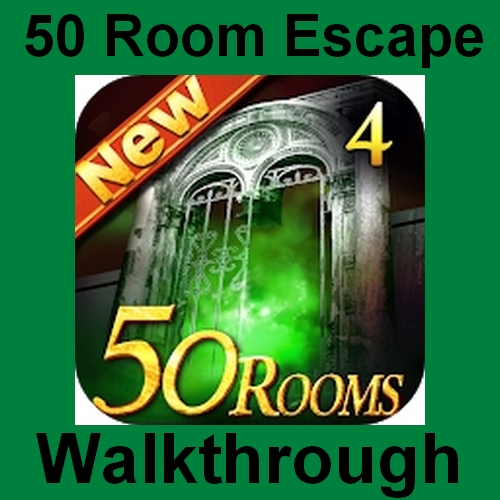 50 Rooms Escape 4 Game Solutions All Levels and Hints are available on one page. If you want some answers then scroll down to the page.
50 Rooms Escape 4 Game Playstore link is: https://play.google.com/store/apps/details?id=com.new50rooms.roomgames04
About 50 Rooms Escape 4 Game: Exciting level design and the brilliant puzzle will challenge your intelligence! All free chapters make you enjoy the room escape game everywhere and every time! Exquisite game graphics make you enjoy the different styles of rooms! The best room escape game you ever played! As a high IQ player, you must not miss it!
50 Rooms Escape 4 Answers of All Levels:
Click on each level for a detailed and video solution.
Opinion About the 50 Room escape 4 games: Fun game, there are a few rooms that are a bit dark, hard to see items collected as well, very small. all in all, it is a great game.
Thank you for visiting.