MIND MAZE Solutions Or Answers [1-60] All Level And Walkthrough
Mind Maze Answers All Level Walkthrough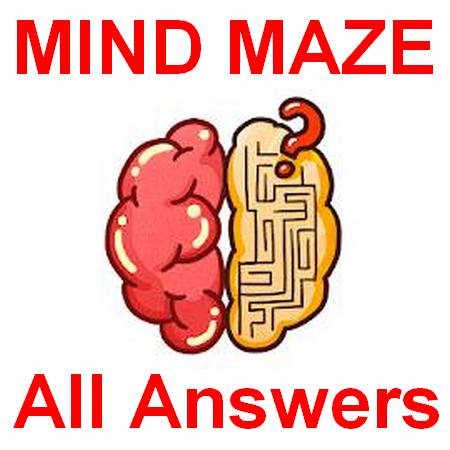 Mind Maze: Tricky Puzzles Solutions Game All Level and Hints are available on one page. If you want some answers then scroll down to the page.
Mind Maze Game Playstore link is: https://play.google.com/store/apps/details?id=com.mindout.brainmaze
About Mind Maze Game: "Mind Maze will impress you with tons of super addictive tricky riddles and brain teasers. It will not only help you test your IQ but also stimulate your memory, creativity, and logical thinking. Everything will not be as it seems so be careful or you will get tricked by us. Prove yourself and show us that you are hard to trick."
Bookmark This page you will need this in other levels too.
Mind Maze Answer key for All Levels:
Opinion About the Mind Maze game: Fun and amusing. I'm really enjoying it. First time I've downloaded a game from an advert on Instagram. But it just grabbed my attention. Sometimes funny but can be educational and entertaining.
Thank you for visiting.