Marbleous Solutions All level And Walkthrough
Marbleous Walkthrough All Level Solutions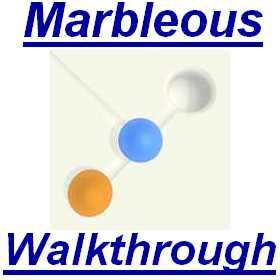 Marbleous Solutions Game All Level and Hints are available on one page. If you want some answers them scroll down to the page.
Marbleous Game Playstore link is:
https://play.google.com/store/apps/details?id=com.lwzbagsveo.marbles
About Marbleous Game: "Become a marble maze master in this brand new game. Find the right path by knocking marbles against each other, and defeat every level!"
Marbleous Walkthrough All Levels:
Marbleous Level 201 202 203 204 205 206 207 208 209 210 Walkthrough
Remaining levels will be updated soon
Opinion About the Marbleous game: Pretty fun, Too many ads but the game is fun. Honestly, I really like the game. The problem is it's the way to short I beat it and thought I accidentally restart and then beat it again. Wish there were allot more levels.
Thank you for visiting.