LOST IN PLAY Walkthrough All Episodes [IN ONE PAGE]
Lost In Play Game Walkthrough and Cheats
Lost In Play Game Solutions All Levels and Hints are available on one page. If you want some answers then scroll down to the page.
Hidden Escape Island Mystery Game Playstore Link.
About Lost In Play Game: "Lost in Play" takes players on an enchanting journey through the boundless realm of childhood imagination, offering a captivating experience filled with meticulously designed puzzles and a vibrant cast of characters. Embark on an extraordinary adventure as a dynamic brother-sister duo determined to navigate their way back home. In a world that blurs the lines between reality and fantasy, accompany these siblings as they venture into the mystical depths of an enchanted forest inhabited by a horned beast, incite a spirited rebellion within a goblin village, and aid a valiant team of frogs in their quest to liberate a sword from a stone."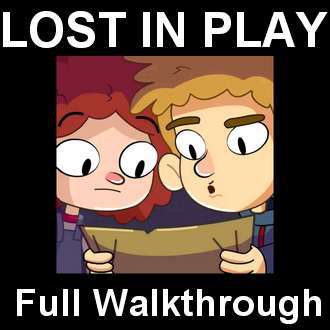 Lost In Play Answers of All Episodes:
Click on each level for a detailed video solution.
Opinion About the Lost in Play game: "In conclusion, "Lost in Play" is a must-play adventure game that beautifully captures the essence of childhood wonder. Its carefully crafted puzzles, colorful characters, and imaginative storyline make it a standout experience in the gaming world, and I wholeheartedly recommend it to anyone seeking a captivating and heartwarming gaming adventure."
Thank you for visiting.