INKED All Level Solutions and Walkthrough
Inked Walkthrough and Cheats All Levels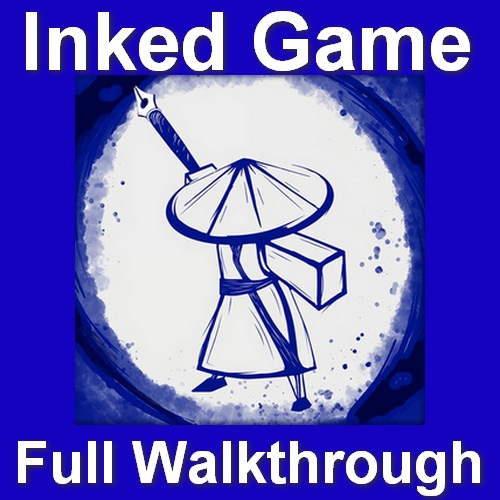 Inked Game Solutions All Levels and Hints are available on one page. If you want some answers then scroll down to the page.
Inked Game iOS link is: https://apps.apple.com/us/app/inked/id1537777979
About Inked Game: Experience an unconventional yet unforgettable story of love and hope in Inked.  Guide a rogue samurai called the "Nameless Hero", as he travels the world on paper with his love Aiko. But beware, you may soon find that everything you love is stripped away and you will have to embark on a journey through a puzzle-ridden quest to restore what you care for.
Inked Answers of All Levels:
Click on each level for a detailed and video solution.
Opinion About the Inked game: First, what a beautiful game. The artwork and detail of the ink drawings are incredible, the game itself is a fun puzzler that, so far, has been challenging but not too challenging to figure out. Well worth checking this one out.
Thank you for visiting.