How to Play Picture Cross (Picross / Nonograms / Griddlers)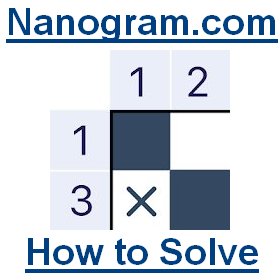 In this post, our resident Picture Cross expert will lead you through the essential techniques for solving Picture Cross puzzles:
– Simple boxes (unions)
– Joining – Negative spaces
– Fully described rows
– Trailing spaces
– Insufficiently wide gaps
– Simple gluing
Nonogram.com – Picture cross Solving Guide:
By methodically applying these techniques, you can complete Picture Cross puzzles without ever resorting to guesswork.
Train your brain with the best Picture Cross game. Hundreds of puzzles to complete!
Download Free: https://play.google.com/store/apps/details?id=com.easybrain.nonogram
And other new puzzle game walkthroughs and answers of word games are available on this website, Try checking then out.
Thank you for visiting.