Dentures and Demons All Chapter Solutions and Walkthrough
Dentures and Demons Walkthrough and Cheats All Levels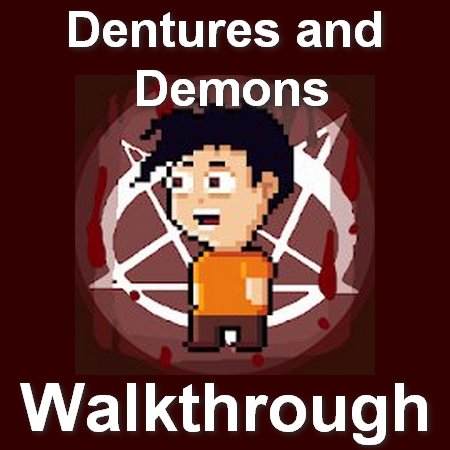 Dentures and Demons Game Solutions All Chapters and Hints are available on one page. If you want some answers then scroll down to the page.
Dentures and Demons Game PlayStore link is: https://play.google.com/store/apps/details?id=com.suiarts.DenturesAndDemons
About Dentures and Demons Game: This game contains sarcasm, black humor, and other annoying things. Please ignore this game if you are easily offended! The game has some bad language.
Dentures and Demons Answers of All Chapters:
Click on each Chapter for a detailed and video solution.
Opinion About the Dentures and Demons game: One of the best games I've ever downloaded from the app store. Very funny and great use of phone technology within some of the puzzles.
Thank you for visiting.