Cats in Time All Level Solutions and Walkthrough
Cats in Time Walkthrough and Cheats All Levels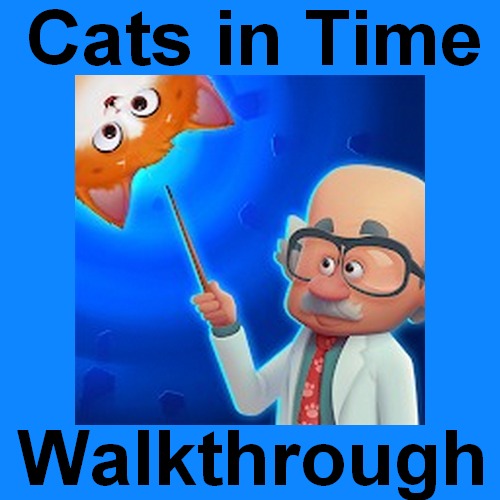 Cats in Time Game Solutions All Levels and Hints are available on one page. If you want some answers then scroll down to the page.
Cats in Time Game PlayStore link is: https://play.google.com/store/apps/details?id=com.pinestudio.buildings&hl=en
About Cats in Time Game: Hello explorers!
My name is Professor Tim Edger, and I'm the inventor of the time machine and an avid cat lover! Sadly, I have a problem, and maybe YOU can help me.
Cats in Time Answers of All Chapters:
Click on each Chapter for a detailed and video solution.
Opinion About the Cats in Time game: The game has awesome graphics, a nice soundtrack, and a creative puzzle design. A great game to unwind after a long day. Also, the cats are adorable, 10/10.
Thank you for visiting.