Brain Test 2 Naughty Microbes Answers Or Solutions All Level
Brain Test 2 Naughty Microbes Answers All Level Walkthrough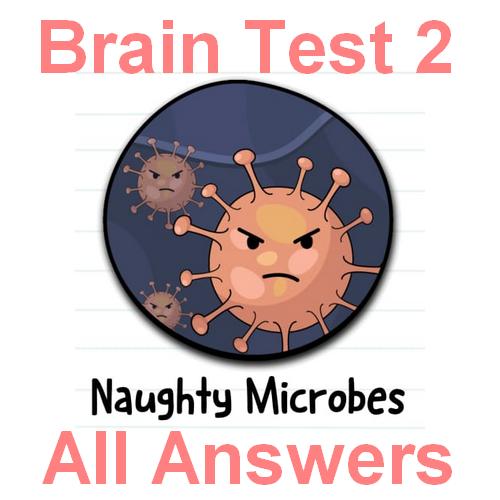 Brain Test 2: Tricky Stories Naughty Microbes Solutions Game All Level and Hints are available on one page. If you want some answers then scroll down to the page.
Brain Test 2 Game Playstore link is: Will be available soon
About Brain Test 2 Game: "Brain Test is an addictive free tricky puzzle game with a series of tricky brainteasers. Different riddles testing will challenge your mind. This new puzzle game may break common sense and test your brain with outside the box solutions. You can enjoy yourself with your friends with this addictive and funny free IQ game. Get ready to take the quiz!"
 Brain Test 2 All Answers [CLICK HERE] 
Brain Test 2 Naughty Microbes All Answers
Click on each level for a more detailed and video solution.
 Brain Test 2 All Answers [CLICK HERE] 
Opinion About the Brain Test 2 game: Fun and amusing. I'm really enjoying it. First time I've downloaded a game from an advert on Facebook. But it just grabbed my attention. Sometimes funny but can be educational and entertaining.
Thank you for visiting.