Brain Out ESCAPE ROOM Level 5 The door is locked how to get out Answer
Brain Out ESCAPE ROOM No. 5 [The door is locked how to get out] Walkthrough
Brain Out ESCAPE ROOM game Level 5 answer and the detailed solution are available on this page.
About Brain Out Game: "Brain Out is an addictive free tricky puzzle game with a series of tricky brain teasers and different riddles testing challenge your mind. So many trivia questions to boost your brainpower. The perfect combination of knowledge and creativity, exercise your mind with the triple test of EQ, IQ, and dumbfounded challenge."
Brain Out ESCAPE ROOM Level 5 The door is locked how to get out Answer:
Zoom out the man and then move him out of the gap of bars to pass this level.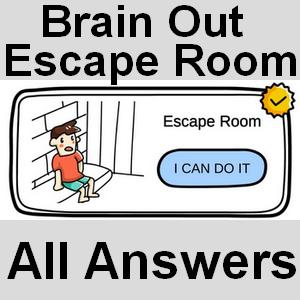 Find the next Brain Out Challenges Levels below:
Opinion About the Brain Out game: READ THE QUESTIONS CAREFULLY. Definitely a cut about the normal logic type puzzles More humor than most puzzle games and I'm looking forward to doing more puzzles. Of course, they are easy. When you get the answer! The hints are hints, not immediate answers, which helps without making you think you are cheating. Ads between levels but that's about standard these days. Well done on this app guys.