Word Riddles Answers All levels [1400+ Levels] IN ONE PAGE
Word Riddles Word Game Answers and Solutions
Word Riddles Game Solutions All Levels and Hints are available on one page. If you want some answers then scroll down to the page.
Word Riddles Game Playstore link is: CLICK HERE
About Word Riddles Game: Very fun, relaxing & addictive game. Whenever I start feeling stressed out I just sit down & play this for about 10-15 minutes & I am chilled down & ready to go again. I also like the brain challenge, some of them make you really think. I have recommended this game to several of my friends & to people that I have talked to in doctor's offices that I see playing games on their phones.
Bookmark This page you will need answers of next levels too.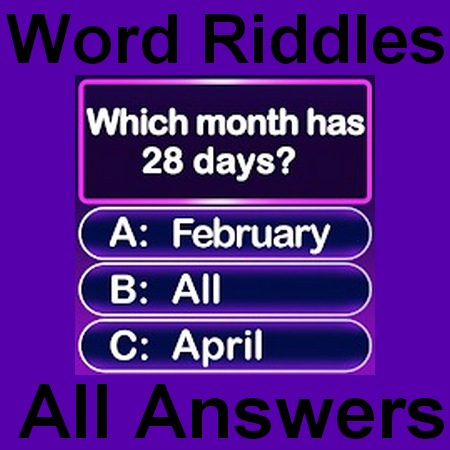 Word Riddles Answers of All Levels:
Click on each level for a specific page per level.
Will update more levels soon…
Opinion About the Word Riddles game: Pretty good game. Makes you think a lot, challenging you. Like that. Different from most games. For a change. The only drawback is you have to watch an ad to get more coins if you need to use hints.
Thank you for visiting.