TEXT EXPRESS Level 851 Answer or Solution
TEXT EXPRESS Word Adventure Level 851 Answers Hint
TEXT EXPRESS Level 851 game answers and detailed solutions are available on this page.
Text Express Level 851 Answer:
Sat Aunt Nets Nuts Rent Seat Stun True Tuna Nurse Stare Tunes Nature Saturn Saunter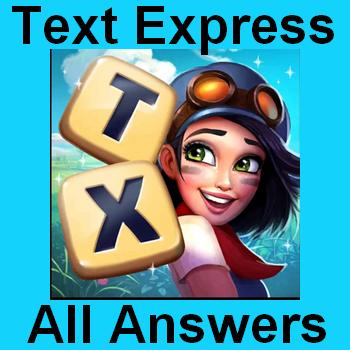 About TEXT EXPRESS Game:  Play Text Express: Word Adventure – a new English word game that combines word search puzzles, interactive stories, and epic adventures! Join Tilly, a brave and smart young woman, as she travels on her old train to majestic destinations, meets new friends, and unlocks her true destiny. Discover how the words you find impact the story!
Find the next TEXT EXPRESS Levels below:
Opinion About the TEXT EXPRESS game:  I've been playing the game for a few days and it's the best word game I've come across. The story is good and is something to work through, there are different game modes for different features, lots to collect and unlock, the more you play the faster you can travel as you level up letters for more points and there are no ads unless you'd like extra rewards so you can watch as many or few as you like (but please watch some to support the dev). Thanks for the fun game!